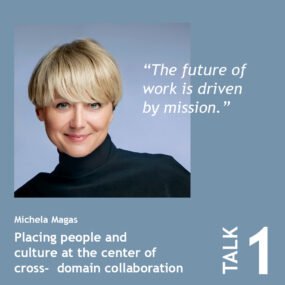 Innovation und Transformation
Can creative collaboration contribute to accomplishing the Green Deal? In her talk about Cross-Domain-Collaboration, Michela Magas explains how this form of collaboration is at the heart of the New European Bauhaus.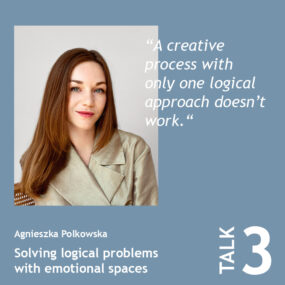 Innovation und Transformation, Vernetzung und Sichtbarkeit
When was the last time you had an in-between moment where magic happened? Agnieszka Polkowska on the seemingly coincidental moments of creativity.